Happy Valentine Day everyone!
I hope you all have a great time with your loved one!
I'll be working 4 to midnight today, so my date will be with ym co-worker lol.
Hopefully I'll celebrate some other day this week hehe
Now I haven't post awards since New Year, so I thought Valentine Day was a great time to share the love!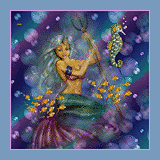 Thank you Darling!
I would like to share both awards with the following bloggers: