I've had the great honor to meet and chat with Tate Hallaway, author of Almost to Die for (Release August 3rd, 2010). Here's to result of our discussion about her upcoming release =)
(light italic text is Tate and Maroon text is myself )
Hello Tate!
Thank you so much for stopping by Tynga's Review, I am really excited to have you on board =)
Would you mind starting with an introduction of Almost to Die for?
Mind?  Well, sort of.  I have to tell you that I'm a Minnesotan. We're naturally reserved, so it can be difficult to do this sort of self-promotion.  I'm not really wired for it.
So, here's how my publisher describes the book:
Twilight meets The Princess Diaries in the new series from the author of Honeymoon of the Dead.
On her sixteenth birthday, Anastasija Parker learns that her so-called deadbeat dad is actually a vampire king. And he wants Ana to assume her rightful position at his side, in spite of the fact that she has witch's blood running through her veins-from her mother's side.
Too bad witches and vampires are mortal enemies. And now Ana's parents are at each other's throats over her future. It's up to Ana to make a choice, but deciding your eternal destiny is a pretty big deal for a girl who just wants to get through high school.
I'm really curious about witch vs vampires aspect, would you tell us more?
  As I'm sure you've noticed, it's really hard to find something NEW to say about vampires.  I wanted to give mine a completely different origin story than most, though I will admit to extrapolating on ideas and themes that excited me elsewhere.
For instance, my vampires are demons... sort of.  Unlike the Buffy-verse, my vampires existed before Hell, that is to say, before Christianity.  In fact, I imply that the First Witch (who is responsible for bringing over the first vampire from "beyond the veil") was a Stone age Goddess worshipper.
Vampires and Witches are at war in my world because the vampires, very recently (like within the last fifty or so years), broke the spell that had kept them enthralled.  Witches had been using them like djinn, or more bluntly, as slaves.
In the now of the story, vampires are experiencing some growing pains. They can't return to
beyond the veil, so they're stuck trying to figure out how to survive here on their own, without the aid of their former masters.  There's a schism within the vampire community, since some actually would prefer to return to service -- it being the only life they've known for, perhaps, thousands of years (depending on the vampire, of course.)  Meanwhile some of the witches have decided to live and let live now that the vampires have won their freedom, but there's a faction of others who miss all the benefits of having supernatural servants.
At lot of this is very subtly in the background of the first book, to be fair, but I've been developing it more for the subsequent novels. The first book is really about our main character Ana finding out who she is and whether she wants to side with the vampires or the Witches... or if she needs to make a choice at all.
Oh wow that really sounds great, I can't wait to see where Ana fits in! I noticed that she has eyes of two different colors on the cover, does it have anything to do with her half-vampire/ half-witch genetic?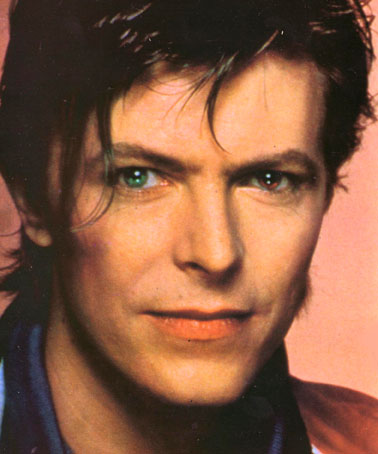 It does.  Of course that doesn't quite explain David Bowie, does it...?  :-)
HAHA Of course not, unless he is hiding more than we think?
Well, he WAS a goblin king... and an alien.
What kind of magic can we expect?
All sorts.  In my Garnet Lacey stories I stuck pretty closely to what real Wiccan magic is like, with some Hollywood special effects.  In this series, I decided to let myself have full-on fantasy powers for my Witches.  One of Ana's friends who is also a "true witch" can do the sort of "Bewitched" nose twitch to make things happen. The vampires also have their own magic although it's much more subtle and naturalistic, and it takes a long time for Ana to get in touch with it.  If I say much more, however, I'm in danger of spoilery.
We will avoid spoilers *winks* I hate when someone steals the punch lol

The complete title of the book is Almost to Die For: A Vampire Princess of St. Paul Novel, is the action happening in your hometown, St-Paul Minnesota ?
It is.  I'm really excited to feature the town I live in, too.  I think urban fantasy benefits if you can add local flavor into the stories, you know?  I love my minor league town, and there's a lot of strange here that I think fits well with vampire mythology.  Saint Paul, you may know from Garrison Keillor's many monologues on the subject, rolls up its streets after dark.  Downtown Saint Paul is pretty much a dead zone after five.  My explanation?  Because THAT'S when the vampires come up. 
Does it mean we don't see you in the streets after five? *winks*
Oh, I'll never tell!
Honestly, I'm so not the goth, vampire type myself.  I'm very much a lark, which is the opposite of a night owl.  I'm to bed early, and at my best when most people are complaining they need more caffeine. 
Well that's good, I'm not into caffeine myself either.
The book description lead me to think there might be a love triangle in the book, can you tell us some more without being spoilery :)
There is a love triangle in ALMOST.  I'm having a lot of fun with it, too.  Normally, I sort of know which guy my gal is going to ultimately perfer, but not this time.  They both have pluses and minuses in a way that makes it really hard for her (and me!) to choose!  Luckily, she doesn't have to for a while.  :-)
She doesn't have to choose for a while, umm, how many books are planned in the series?
Right now, only three.  The first is coming out in August, and I'm currently hard at work on the next one.  Fingers crossed, if it does well, the series will continue after that.
Awesome!
I find myself wondering, how do you choose your characters name?
I have a baby book (several actually) by my bedside. Plus, I find the phone books, the paper kind, are actually quite helpful if you're looking for a particular kind of surname.  I go by instinct.  I put two names together and say them over and over to see if I like how they sound, if I can imagine a mother shouting out that full name in anger, etc.
Names I think are magical.  There's a reason you need to know a demon's (or fairy's) true name to bind them.  So, I try to pick carefully, though I think naming is one of my favorite parts of writing.
Do you character's name have ulterior meaning?
Not consciously.  I suppose, as names all have meanings, you could imagine one.  Garnet is a stone, but Lace-y implies something soft and transparent.  Perhaps Garnet, unconciously, lives up to her name:  she seems soft on the outside, but inside she's hard and cold as stone.  However, I didn't do that on purpose.  I just liked the sound of the names together.  But, you know, writers will take advantage of all that stuff.  If it gets someone thinking about that analogy, it totally works for Garnet's personality.  Especially since she's carrying a hard, cold dark Goddess on the inside.
:-)
Goddess on the inside hen? Can't wait to learn more about that!
Before I let you go, do you think you could share a tiny little teasing excerpt with us?
Well, anyone who wants to can read an excerpt from Honeymoon of the Dead on my website: www.tatehallaway.com .  I don't have one up yet for Almost to Die For, but I will shortly  (I'm actually having some technical difficulties with my FTP program, so I haven't been able to update my websites for a while.  I do hope to have that corrected in a day or so, though.)
Is there anything else you would like to add?
The only thing I'll add is a thank you.  This has been terrific fun!
Thank you very much Tate for this chat, it's been real great!
------------------------------

Tate has been very generous and is offering FIVE copies of her new book,
Almost to Die for…
Open INTERNATIONALY (Thank you Tate!)
Books will be shipped when Tate receives her author copies
to enter just FILL THE FORM
Ends July 4th, 2010.