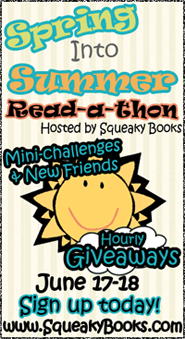 This is my third update for the Read-a-thon, but it's the 8th one of the event. Here's where I stand:
Total Books Read: 0
Total Pages Read: 10 chapters of Delirium 
Books Read Since Last Update: 0
Pages Read since last update: 3 chapters
Total time read: 5 hours
How I'm currently feeling: Feeling good, but I'm heading out now for my bday party, so I probably won't get much reading done by tonight. My bday was 10days ago, but my friends couldn't meet until today hehe
Mini Challenge:
If you had bookshelves FULL of all of your favorite books, how would you organize them?
I organize my books by size (aka trade together, MM together & HC together) and by authors. I also split YA vs Adult and try to keep the similar series together. I'm probably the only one to understand my system LOL I also have different shelves for book read and to read.