** Make sure to visit Dark Faerie Tales today for a story by Christine Cody (a.k.a. Chris Marie Green) and a chance to win 1 of 2 copies of Bloodlands or a signed set of  Vampire Babylon books **
I'm super excited to finally share with you the first story of the Fantastic Fables event! Jenn Bennett is blessing us with an amazing Crossroad demon story, a fable which I adore, particularly because of it's rendition in the TV show, Supernatural. I really like Jenn's take on it, and I hope you will to! Also, stick around for a giveaway at the end of the post!
-------------------------
Striking a bargain with the devil where two roads converge is a common story repeated in folklore around the world. The person entering into the Faustian pact usually wants to master a skill—guitar playing (like the legend of Mississippi bluesman, Robert Johnson), gambling with cards or dice, singing . . . politics, even. They are so desperate for fame or success, forfeiture o
f their soul seems a fair price.
The protagonist of my urban fantasy series, Arcadia Bell, is a ceremonial magician. She grew up in a family of occultists and studied magic from an early age. Though she's young (twenty-five) she's got more power than her peers, and she's quite comfortable dealing with demons. Whether summoned from the Æthyr—clawed, horned, and tailed—or just common, everyday demon spirits inhabiting human bodies like the Earthbounds that patronize her tiki bar on the coast of California, she knows that the key to dealing with any demon is careful negotiation.
But what if Arcadia owned a blues nightclub, say, in 1940s Memphis? And what if the hero of my series, Lon Butler, wasn't an Earthbound demon, but the devil himself? Would Arcadia be able to negotiate for her own soul?
Devil at the Crossroads . . . Nightclub
Arcadia sat alone in a booth, staring at handwritten lines of accounting numbers in the bar's ledger and wondering how they could afford to remain open after rent came due at the beginning of the month.
She'd inherited the down-and-out venue after her father died in the spring, but after a string of incidents that could only be described as bad luck—beginning with a kitchen fire, and ending most recently with a temporary revocation of the club's liquor license for several weeks—profits had decreased dramatically. After midnight, the bar might as well be a deserted ghost town saloon, miles away from the lively juke joint that her father had built with the sweat and tears of his lost youth.
Things were no longer jumping at the Crossroads, and Arcadia was out of ideas to improve business. Something drastic had to be done.
"I would give anything to make this nightclub a success again," she said to no one in particular as the guitarist on stage played the ending chord to the last song in his downbeat set. A few hushed conversations floated through the now-quiet room, punctuated by the occasional ding of glassware and heavy, dull footsteps shuffling out the front door.
A shadow fell across her ledger book. She glanced up to see a man sliding into the seat across from her. A stranger . . . a very *strange* stranger. He was dressed casually, and his honey-colored hair was too long. A thin mustache trailed around his mouth and matched an arrow of hair below the center of his bottom lip. All of this would have been enough to make Arcadia question the man's respectability, but the golden halo of light floating around his head sealed the deal.
The stranger wasn't human.
"Good evening, Miss Bell."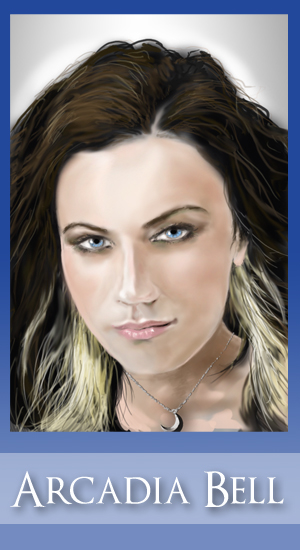 On instinct, Arcadia scooted back and flattened against her seat while staring at the man . . . demon—whatever he was. She certainly hadn't summoned him. How could a demon just walk into her nightclub, uninvited? Uninvited, unsummoned, and moving about freely without the restraint of proper magical binding sigils?
He fumbled in his jacket pocket for a cigarette. "You called me here, of course," he said, as if he read her thoughts. "I believe you just stated that you'd do anything to make this club a success."
"And you just appeared to grant my wish?"
"The Crossroads Nightclub isn't an arbitrary name. It's located at a crossroad, and it is midnight . . ." His shoulders lifted in a lazy shrug, then fell as he placed a cigarette between his lips and flicked a silver lighter.
Arcadia nervously glanced at moon-like face of the large clock hanging above the bar. Midnight. Damn.
Her gaze darted back to the creature in front of her, disbelief creasing her brow. "You're telling me that you are the Devil himself?" She noted the fine crows-feet lines that gathered at the corners of his eyes, and the dark circles cradling below. The devil was in his forties?
"A devil," he corrected. "We are many." He blew out a column of white smoke. "You called. I came. If you don't want my help, I'll leave. Make up your mind."
Arcadia crossed her arms and quickly scanned the nightclub. Had anyone seen him walk inside? It didn't appear so. The band was busy packing up their instruments while a few couples lingered at dark tables across the room; the bartenders were cleaning up for the night.
This was an interesting situation. She'd summoned lesser creatures for measly crumbs of questionable information; if this man—devil—could come and go at his leisure, perhaps he was higher up on the food chain. Maybe he could be useful. She had little to lose, after all.
"You can make this club successful?" she asked. "And by successful, specifically, I mean bring in enough profits to cover ALL business expenses, including salaries, rent, maintenance, stock, supplies, musician fees, licenses—"
"There's no need to provide a detailed list," he said dismissively.
"This isn't my first negotiation," she countered, ripping out one of the back ledger pages and uncapping a fountain pen. "Let me make a list. What's your name, by the way?"
"Lon."
"Lon? That doesn't sound very devilish to me."
He narrowed green eyes at her in irritation.
"Fine, Lon. Hold your horses. This will only take a second." She scribbled madly, creating a lengthy list that covered the front and back of the ripped ledger page, occasionally clicking the metal end of the pen against her front tooth as she thought. When she was satisfied with the list, she slid it across the table and waited.
He leaned closer to the page and moved it toward the warm yellow glow of the booth lamp, grunting complaints under his breath. He was rather handsome for an older devil; most of the demons she summoned looked younger, but they were usually covered in scales. This one was different.
He looked up at her and arched a brow, then pushed the paper away. "Yes, fine. All of this."
"Including the amount of extra weekly cushion of profit at the end of the list?"
He groaned impatiently. "Yes. Do we have a deal?"
"That depends on what you want in return."
"The usual," he said, stubbing out his cigarette in a glass ashtray.
She frowned. "I don't think the success of one small nightclub in Memphis is worth my mortal soul."
"Probably not," he agreed.
Arcadia squinted at Lon in surprise. "Alrightly, then. What do you propose? And before you answer, understand that I'm highly opposed to blood sacrifice of any kind."
He opened his mouth to answer.
She cut him off. "Okay, maybe some alley cats. But I can't kill them myself—I can only give them to you. Lots and lot of them. You'd be doing me a favor, actually—"
He stared at her for a long moment.
"Fine. You're the devil—what's your suggestion?"
Without reserve, his gaze skated across her figure, lingered over her breasts, then flicked back up to her face. A suggestive smile kicked up the corners of his mouth and deepened the hollows of his cheeks.
Arcadia sucked in a quick breath and shook her head. "Oh, no."
"Oh, yes."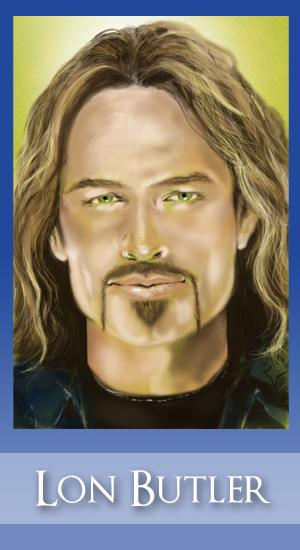 "But—"
"You're unmarried," he pointed out. "And you're attracted to me."
"Am not. How would you know, anyway?"
His smile widened. "Deal? I'll double the profit cushion, and you only have to see me, say, five times a week?"
"Five?" she protested. "How about two?"
"Four plus the doubled profit . . . and I'll get rid of that streak of hair that's going gray behind your ears."
Her hand flew up to cover the skunk spot. "It's white, not gray, and I like it," she snapped. When he held up hands in surrender, she sighed heavily. "Okay, three. But nothing weird or kinky, and only if the deal includes the doubled profit. That's my absolute final offer."
He studied her for a moment as the bartender announced last calls for drinks. The spotlight over the stage clicked off, shrouding the front of the club in darkness. He toyed with a corner of the ledger for a few seconds, then closed the book, thinking to himself that he would have happily sealed the pact asking for nothing more than a chaste kiss in exchange.
Lon chuckled to himself. The trick, he thought, was making the summoner feel as though they had the upper hand; no matter how smart or experienced, they always agreed to more than they should.
"You drive a hard bargain, Miss Bell," Lon said after a long moment. "Deal."
Arcadia smiled and stuck out her hand to shake. The trick, she thought, was making the *devil* feel as if he had the upper hand. No matter how high up on the food chain they were, with a little persuasive negotiation, they always agreed to more than they intended.
*Artwork by Jenn*
-----------------------------
What an awesome Story Jenn! I really liked it and you got me laughing out loud at the end hehe
Now who wouldn't want to read Kindling the Moon after that?
Meet Arcadia Bell: bartender, renegade magician, fugitive from the law. . . .

Being the spawn of two infamous occultists (and alleged murderers) isn't easy, but freewheeling magician Arcadia "Cady" Bell knows how to make the best of a crummy situation. After hiding out for seven years, she's carved an incognito niche for herself slinging drinks at the demon-friendly Tambuku Tiki Lounge.

But she receives an ultimatum when unexpected surveillance footage of her notorious parents surfaces: either prove their innocence or surrender herself. Unfortunately, the only witness to the crimes was an elusive Æthyric demon, and Cady has no idea how to find it. She teams up with Lon Butler, an enigmatic demonologist with a special talent for sexual spells and an arcane library of priceless stolen grimoires. Their research soon escalates into a storm of conflict involving missing police evidence, the decadent Hellfire Club, a ruthless bounty hunter, and a powerful occult society that operates way outside the law. If Cady can't clear her family name soon, she'll be forced to sacrifice her own life . . . and no amount of running will save her this time.

Purchase: Amazon |Book Depository
Well lucky for you… Jenn is offering one (1) three (3) copies of Kindling the Moon to one lucky winner!
**Update – Jenn is so thrilled by your response that she's adding 2 more copies to giveaway!**
To enter, leave a comment letting me know what would you bargain for with a crossroad demon?
Open INTERNATIONALY (where Book Depository ships)
You can earn one (1) extra entry for spreading the word, please provide a link in a second comment
Tweet: #FantasticFables: @Jenn_Benn 's take on Crossroad Demon Story | Win Kindling The Moon| http://t.co/XzO4B0P | @pocket_Books #Giveaway Plz RT
Ends September 7th, 2011.
----------------------------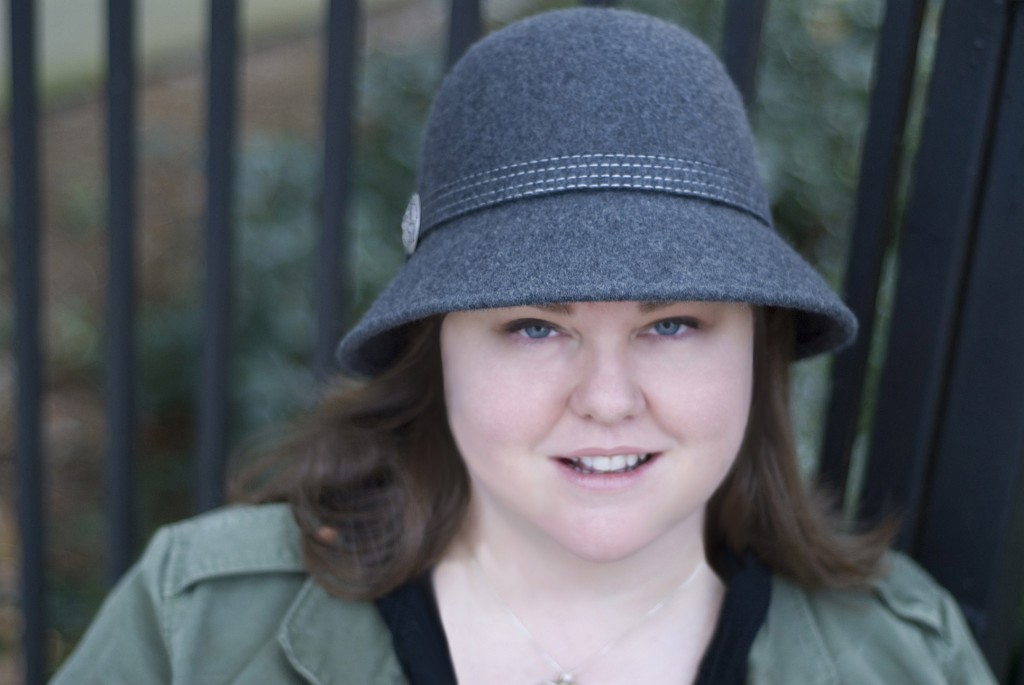 Jenn Bennett is an award-winning visual artist-turned-urban fantasy author. Born in Germany, she's lived and traveled extensively throughout Europe, the U.S., and the Far East. She believes rebellion is an under-appreciated art form, has conjured more demons than you've had hot lunches, and likes her fairy tales like she likes her coffee: dark. She currently lives near Atlanta with her film-geek husband and two very bad pugs.