I am very happy to have Alexandry Ivy, immensely popular author of the Guardians of Eternity series. To celebrate the release of its 8th installment, Bound by Darkness, which released just a few days ago, Alexandra generously answered some of my questions and also blessed us with Christmas-y pictures of her!
---------------------
1.Fans have been really anxious for the release of Bound by Darkness. Have you gotten any early responses from them so far?
It's been wonderful!  The Guardians of Eternity is my first ongoing series, so I've been blown away by the eagerness of readers for the next installment.  I've been so blessed to have such loyal readers who have not only inspired me, but they have ensured that the Guardians can continue!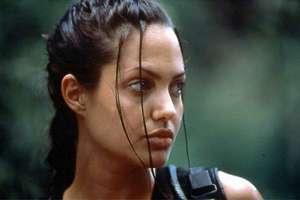 2- Guardians of Eternity are immensely popular all around the world, is there a country you'd to visit for a tour?
Oh, do I have to pick just one?  I've been to both Germany and France and they are so incredibly beautiful it would be impossible not to want to return.  Especially after chatting with readers on facebook.  But, I've never been to Thailand or Indonesia.  Either one would be a magnificent adventure!!
3. If you had to pick actors to play Jaelyn & Ariyal, who would they be?
Jaelyn would have to be Angelina Jolie.  She definitely has a Lara Croft vibe,  Ariyal was inspired by Orlando Bloom as Legolas, although he has more of an dangerous edge.  Seriously, what could be more yummy?
4. Is there any chance we could know who the next book will be about? *puppy dog eyes*
The next book with be Fear the Darkness with Caine and Cassandra.  I've had the two of them in a few books now, but when I first wrote Caine he was a bad guy.  It took me a long time before I felt he was suitably redeemed.  Of course, I didn't completely tame him!  What would a Werewolf be without his bad boy bite.
Now onto some Xmas-y questions:
5. What's your favorite Christmas movie?
My family never, ever misses A Christmas Story!  It is one of the most brilliantly written and acted movies of all time.  I also love Christmas Vacation and of course, the traditional ones, It's a Wonderful Life and Miracle on 34th Street.

6.What's a typical Christmas like in the Ivy family?
I love to decorate the house, so the trees (yes, I have more than one) and the rest of the decorations go up on Thanksgiving.   I also like to shop early so I can torment my family with presents under the tree :)  We also have a few traditions, like celebrating Christmas Eve with the immediate family eating hors d'oeuvres and drinking egg nog while we open our gifts.  And Santa always, always brings the boys underwear and socks in their stockings…it's kind of a running joke :)

7. How is it different from when you were a kid?
I've kept several traditions from when I was a child, but we've added our own.  Probably the biggest difference is that the family has become so spread out that we truly appreciate the times we can get together.

8.Is there any Christmas wishes you'd like to share with our readers?
I want to wish the readers a holiday season that's filled with the joy, family, and the promise of a bright future, oh, and a few peaceful hours to curl up with a good book!  I also want to take this time to thank them from the bottom of my heart for allowing the Guardians of Eternity into their lives.  I never take for granted the people who've made my dream become a reality!!
------------------
If it got you curious, here's a bit more about Bound by Darkness
The Sylvermysts have a reputation as sinister cousins to the fey, and none are more mysterious than Ariyal and his tribe. To save his people from banishment, he faces a new challenge: Jaelyn, an elite vampire warrior sent to capture him. By rights, he should kill her on sight. Yet he cannot bring himself to hurt her—or to resist her…


Jaelyn is stunningly beautiful, utterly lethal—and always alone. Until Ariyal. From their first encounter, she knows that what's between them is more dangerous than simple lust. And as they unite to thwart a terrifying prophecy that will mean the end of his clan and of the world they know, she will risk everything to fulfill her destiny by his side…

Purchase: Amazon | Book Depository
Kensington would like to offer one of you a copy of Bound By Darkness!
Open to  US & Canada only
Giveaway Ends January 4th, 2012.
All you have to do is fill the Rafflecopter form below.
The only mandatory entry is to provide your name and email addy =)
---------------------------
"I'm not exactly sure when I fell in love with books.  Probably on my mother's knee listening to her read Dr. Seuss to me.  I do remember that I was barely old enough to cross the street by myself when I discovered the delights of the local library.
Could anything be more wonderful than spending summer days surrounded by stacks of Nancy Drew mysteries?  Over the years I fell in love with Victoria Holt, Jane Austen, Agatha Christie, and J.R.R. Tolkien just to name a few.  I read poetry, essays, biographies, and plays.  In fact, I read anything I could get my hands on.
Years later (no, I'm not admitting how many) I'm still an avid reader, and my tastes are still as varied as they were in my youth, which I suppose helps to explain why I enjoy writing regency historicals under the name of Deborah Raleigh, as well as my contemporary paranormals as Alexandra Ivy.
For now that is enough to keep me busy, but who knows what the future might hold!
I do have a few other loves in my life besides reading and writing, the most important being my unbelievably patient husband, David, and my two sons, Chance and Alexander.  Without their constant support and belief in me, I never could have been able to follow my dreams.  They are truly my heroes."
You can visit Alexandra here.
More of Alexandra's books: