Today is the last day of A Christmas With… and I'm really happy to spend it with Elizabeth C Bunce, author of Starcrossed & Liar's Moon! I loved Starcrossed and can't wait to get started on the second book ^^
---------------------
1- Starcrossed, the first book in the Thief Errant series was a huge success, how different was the release of Liar's Moon for you?
I think the response to StarCrossed caught us all off guard, so with Liar's Moon, my publisher has
done a lot to promote the release, particularly to booksellers and e-book readers (for a limited time, the e-book edition of StarCrossed is available for $2.99, and includes a big sample of Liar's Moon!). Liar's Moon is getting a lot of exciting press and attention, and it's been fun to see more and more people discovering Digger!
2- Your characters have very original names, I find myself wondering where you find your inspiration?
I have a background in anthropology and linguistics, so my first priority is to make the names seem to fit the cultural/linguistic background they're coming from. My second priority is to make them easy for a reader to pronounce! (I am not always successful with this last one, alas! Sometimes a character just arrives, complete with her name, and you have to go with it.)
3- If you had to pick three theme songs for Liar's Moon, what would they be?
I actually did have a playlist, of sorts--particular songs that evoked a mood, a relationship, or a scene for me, although put together they sound really eclectic. The first one would be Billy Joel's "Blonde Over Blue," which I'd call the "Koya and Durrel Theme." The next would be the clanky instrumental "Discombobulate/Marital Sabotage" from the Sherlock Holmes (2010) soundtrack, which was sort of my "Gerse Theme," because every time I heard it, it put me right into that dirty, mysterious city. And the now-infamous last scene Liar's Moon was totally inspired by an old English sea chantey called "Don't Forget Your Old Shipmate," and that probably makes no sense to anyone but me!
4- How many books can we expect in the series? Do you have a tentative title/release date for the next book?
At the moment, Digger's future is not firmly established. I know we'd all love for there to be a third book, and my editor and I have talked at length about what that book will be, but nothing is firm as of yet. It depends on the fans, really!
Now onto some Xmas-y questions:
5- What's a typical Christmas like in the Digger's World?
Well, there's no Christmas in Digger's world, but like many cultures, there is a sacred midwinter holiday. In Llyvraneth, it's called the Dead of Winter, and corresponds to the closest full moon of Marau, god of the dead, to midwinter. Instead of a holiday of merriment and festivity, it's a solemn day of remembrance of the dead. There is also a tradition of feeding birds on the Dead of Winter, as birds (particularly crows, rooks, and ravens) are thought to communicate between the world of the living and the world of the dead.
6- What's the best Christmas gift we could offer her?
I know we're supposed to say something like "peace in Llyvraneth and safety for her friends..." but Digger likes *things,* so she'd be pretty easy to buy for. Her favorite gifts have been small, lavish, and portable (like the embroidered black gloves Durrel gives her in StarCrossed)... so I think she would really like an Iphone, although service is spotty right now in post-war Gerse.
7- What's your best Christmas memory as a kid?
Oh, that's tough! I vividly remember being five years old and waking up very, very early in the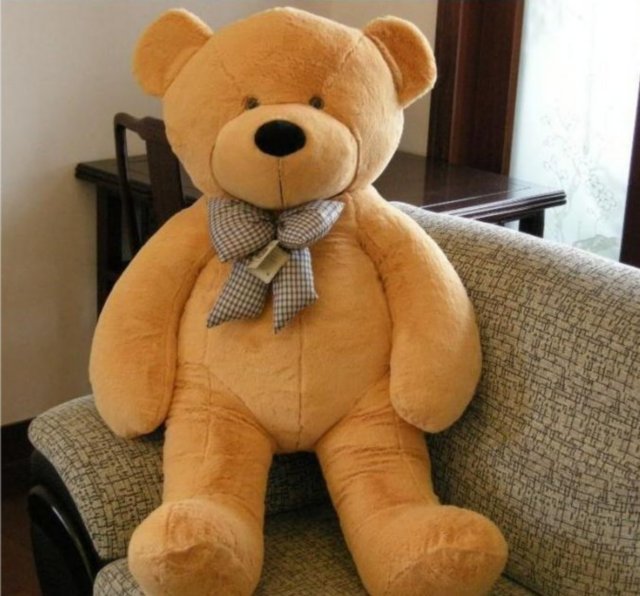 morning to use the bathroom. I knew it was too early to get up and check under the tree, but as I toddled down the hallway, I accidentally (hear that, Mom? ACCIDENTALLY!) caught a glimpse of a huge, hulking shadow in the living room that scared the daylights out of me. I crept down the hall to investigate... to discover a giant (GIANT) teddy bear sitting on the sofa! He was probably a good 5' tall, and much bigger around than my five-year-old arms could reach around. Like a good little girl, I scuttled straight back to bed until the sun rose and my big brother got me up.
8- What can we wish you for this Merry time?
Well, I would like world peace and health and safety for my friends!  This is the first holiday season in five or six years that I haven't been just coming off a deadline, and it's lovely--for the first time in ages I have all this mental space to enjoy the holidays, not just survive them! We even got our decorations up before Thanksgiving, which I think is a first ever.
------------------
If it got you curious, here's a bit more about Liar's Moon
Prisons, poisons, and passions combine in a gorgeously written fantasy noir.

As a pickpocket, Digger expects to spend a night in jail every now and then. But she doesn't expect to find Lord Durrel Decath there as well--or to hear he's soon to be executed for killing his wife.

Durrel once saved Digger's life, and when she goes free, she decides to use her skills as a thief, forger, and spy to return the favor. But each new clue only opens up new mysteries. Durrel's late wife had an illegal business on the wrong side of the civil war raging just outside the city gates. Digger keeps finding forbidden magic in places it has no reason to be.

And for a thief in a town full of liars, sometimes it doesn't pay to know the truth.

Purchase: Amazon | Book Depository
Scholastic Canada would like to offer 3 copies of Starcrossed!
Open to Canada Only
Giveaway Ends January 4th, 2012.
All you have to do is fill the Rafflecopter form below.
The only mandatory entry is to provide your name and email addy =)
a Rafflecopter giveaway
---------------------------
"I write historical fantasy for young adults and discerning not-so-young adults. "Historical fantasy" means my work is inspired by real places and cultures of the past, but with fantastical, otherworldly, or magical elements.
I've been writing as long as I can remember--even before I knew it was a job! I've always been interested in literature, folklore, history, and culture, so I studied English and anthropology in college. But I've only ever worked as a writer (although not all my writing jobs were as interesting as being a novelist).
I'm a native Midwesterner, currently living in the tall grass prairie near Kansas City with my husband and our dogs. When I'm not writing, you can find me with a book, a dog, or my needlework in hand, sometimes all of the above, which makes for some furry embroidery."
You can visit Elizabeth here.
More of Elizabeth Bunce's books: