Rachel Vincent released the first book in her brand new adult series, Blood Bound, back in August and since it was my favorite read of 2011, I had to invite Rachel to the event! I will let you guess how excited I was when she accepted *g*
---------------------
1- Blood Bound is the first book in your new series, how hard was it to create a whole new world that's so different from everything out there?
Very, very difficult. And I've already heard that it's "too similar" to another book I've never read, so really, it feels impossible to create something totally new. The best we can do as writers is to write everything from our own perspective and try to bring some new slant even to old ideas.
2- Blood Bound has been my favorite read in 2011, what's been the fan response like?
For the most part, people really seem to like it. One blog reviewer said that she liked it, but didn't plan to continue because she can't imagine the world not getting darker with each book. And I think that's a valid point. These aren't light, fluffy stories. These are stories about people who have to
make horrible choices and tragic sacrifices. That's never easy, and a world that forces those kinds of decisions will never be full of rainbows and sunshine. ;) But yes, I've been thrilled with the critical reception so far.
3- Shadow Bound, the second book in the series, features Kori & Ian, will we see more of Liv & Cam? I really liked them and feel like there's more to their story!
Yes, Liv and Cam will both be in the book a little bit. But they'll be on the other side of the great divide this time. ;)
4- How many books are planned in the series? I was sad to say my good byes to the Shifters series last year, but I'm happy to have a new amazing adult series to sink my teeth into!
Three. This will be a trilogy, unless something changes drastically.
Now onto some Christmas-y questions:
5- What's your favorite Christmas movie?
"It's A Wonderful Life." That may be a cliched answer, but it's true. I'm fascinated with the concept. I'd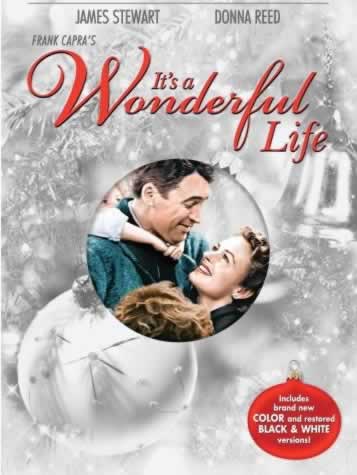 love to do something with that "what if I'd never been born" concept some day.
6- What's a typical Christmas like in the Vincent family?
Lots of baking. A real tree. Traditionally colored wrapping paper and white lights outside. I like a traditional Christmas. So it's kind of unfortunate that I live in San Antonio, where it was 70 degrees on Christmas day last year. ;)
7- How is it different from when you were a kid?
Now I'm an adult and I buy presents. And I pick the menu. And bake the pies.
8- Is there any Christmas wishes you'd like to share with our readers?
I hope everyone gets at least one new book for Christmas (or whatever holiday you celebrate) this year. You can never go wrong with reading. ;)
------------------
If it got you curious, here's a bit more about Blood Bound
*Beware official product description contains spoilers*

By blood, by word, by magic...

Most can't touch the power. But Liv Warren is special – a paranormal tracker who follows the scent of blood.

Liv makes her own rules, and the most important one is trust no one.

But when her friend's daughter goes missing, Liv has no choice but to find the girl. Thanks to a childhood oath, Liv can't rest until the child is home safe. But that means trusting Cam Caballero, the former lover forbidden to her.

Bound by oath and lost in desire for a man she cannot have, Liv is racing to save the child from a dark criminal underworld where secrets, lies, trauma and danger lurk around every corner...every touch...every kiss.

And more blood will be spilled before it's over...

Purchase: Amazon | Book Depository
Rachel would like to offer one of you a copy of Soul Screamer omnibus vol1!
Open to US Only
Giveaway Ends January 4th, 2012.
All you have to do is fill the Rafflecopter form below.
The only mandatory entry is to provide your name and email addy =)
a Rafflecopter giveaway
---------------------------
Rachel Vincent is the author of the Shifters series about a werecat named Faythe Sanders, who is learning to define her own role in her family and fighting to claim a place in her Pride. Her new adult series, Unbound, will debut September 1, 2011 in the US, Canada, and the UK with Blood Bound.
Rachel's young adult urban fantasy series, Soul Screamers, is about a teenage bean sidhe (banshee) trying to balance a normal high school experience with the terrifying, hidden world she's just discovered. My Soul To Take, My Soul To Save, My Soul To Keep, and My Soul To Steal are available now. Look for book five, If I Die on October 1, 2011 in the US and Canada.
A resident of San Antonio, Rachel Vincent has a BA in English and an overactive imagination, and consistently finds the latter to be more practical. She shares her office with two black cats (Kaci and Nyx) and her # 1 fan. Rachel is older than she looks—seriously—and younger than she feels, but remains convinced that for every day she spends writing, one more day will be added to her lifespan.
You can visit Rachel here.
More Rachel Vincent's books: