I'm so excited that Jenn Bennett is visiting the blog today. Her Arcadia Bell books are absolutely delicious: they have witty characters, interesting magic, and great plots, plus they feature the only moustached hero in the genre (at least as far as I can figure).
Jenn's offering up something really exciting in her guest post and I'm sure you'll enjoy it. And remember to stick around to learn all about SUMMONING THE NIGHT, her upcoming release, and have three chances to win a copy of your very own!
---------------------------------
Jupiter Butler's April Fools' Sketches
Jupiter, aka Jupe, is a 13-year-old Earthbound demon, the teenage son of my hero, Lon. Now, if you're familiar with Jupe, you can probably imagine that he takes pranking veeeerrrry seriously. And his father is so tight-lipped and grunty, he's the perfect target. But there's an art to pulling a good prank without getting grounded. So Jupe needs your help choosing the perfect April Fools' Day gag. Take a look at Jupe's three sketches below and include your pick for the best prank in the comments for a chance to win one of three copies of book 2 in the Arcadia Bell series, SUMMONING THE NIGHT.
(Note from (blogger) Jenn: Click to embiggen!)

---------------------------------
Want more Jupe? Then you should check out SUMMONING THE NIGHT, which hits bookshelves on April 24:
Magick. Murder. Mayhem. It's all in a night's work...

After narrowly escaping her fate as a sacrificial scapegoat, Arcadia Bell is back to normal. Or at least as ordinary as life can be for a renegade magician and owner of a tiki bar that caters to Earthbound demons. She's gearing up for the busiest day of the year—Halloween—when a vengeful kidnapper paralyzes the community. The influential head of the local Hellfire Club taps Cady to track down the fiendish bogeyman, and now that she's dating red-hot Lon Butler, the Club's wayward son, she can hardly say no.

Cady and Lon untangle a gruesome thirty-year trail of clues that points to danger for the club members' children. But locating the person behind the terror will require some metaphysical help from Cady's loyal bar patrons as well as her potent new Moonchild powers—and she'd better figure it out before the final victim disappears and her own darkest secret becomes her biggest enemy.

Pre-order: Amazon | Book Depository
Click on the cover to read my thoughts on KINDLING THE MOON:
---------------------------------
Jenn is graciously offering three (3) copies of SUMMONING THE NIGHT and Simon & Schuster are also offering three (3) copies of SUMMONING THE NIGHT so we have six (6) copies to give away in total!
To enter the giveaway, fill out the Rafflecopter form below.
3 copies - US/Canada only
3 copies - US only (no PO boxes)
Ends Sunday, April 15, 2012
(like all of our Paranormal April Fools' giveaways)
a Rafflecopter giveaway
---------------------------------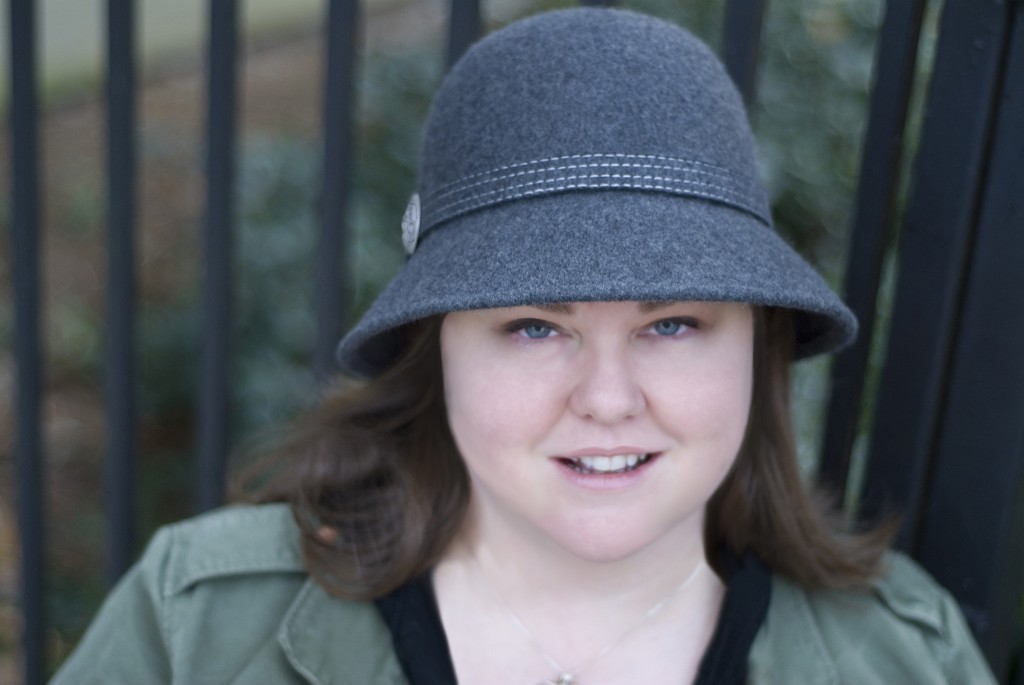 Jenn Bennett is an award-winning visual artist and author of the Arcadia Bell urban fantasy series from Pocket Books. Born in Germany, she's lived and traveled extensively throughout Europe, the U.S., and the Far East. She believes rebellion is an under-appreciated art form, has conjured more demons than you've had hot lunches, and likes her fairy tales like she likes her coffee: dark. She currently lives near Atlanta with her film-geek husband and two very bad pugs.