I have exciting news for you all. We're today's stop on Rachel Vincent's Before I Wake blog tour! Rachel's been on my auto-buy list since I first picked up STRAY. Her books are full of richly developed characters and plots that will keep you guessing and send your emotions all over the map because she's not afraid to take chances with her stories, which I respect and adore. You know you're in for a thrilling read when you pick up one of her books!
This month, Rachel's on tour to celebrate the release of her sixth (and penultimate) Soul Screamers novel, BEFORE I WAKE, which comes out tomorrow (June 26). Soul Screamers is her YA series about Kaylee Cavanagh, a teenager who discovers she's a bean sidhe in the first book in the series, MY SOUL TO TAKE. Since then, she's been in one dire situation after another, as you'll guess from this guest post if you're not familiar with the series. =)
As part of the Before I Wake Blog Tour tour, there are two giveaways. You could win the daily prize -- a copy of BEFORE I WAKE -- or the grand prize -- a pink iPod nano with "Soul Screamers" engraved on it! But don't just skip down to the giveaway because Rachel has written a really fun guest post and I'm sure you're going to enjoy it. Get ready for a tour to Eastlake High School, where Kaylee goes to school, with Chelsea Simms as our tour guide.
---------------------------------
So, you're new? Lucky you.
First of all, welcome to Eastlake High School. I'm Chelsea Simms, and as one of the terms allowing me back on campus, I've been assigned as the official tour guide for all the new kids. For the rest of the school year.
What was that? Oh. Because I…well, I got caught using recreational chemicals on school grounds. First offense. No big deal. This tour guide gig kinda blows, but it's better than suspension, and if I work it right, I think I can claim it as a community service bullet on my college applications. You know—really put a positive spin on it.
Just so we're clear, I'm also editor of the school paper and a senior member of the yearbook staff. I'm not one of those stoners who can't remember her own name, so any weird shit you hear on this tour is the God's honest, not the delusions of a loser pothead. Got it?
Good.
Okay, the first thing they want you to know about Eastlake is that our dance team took the regional title this year and placed eighth in the country. Also, our mathletes took home the bronze Pi. Yes, I'm serious. And it's not the kind of pie you can eat.
But what you actually need to know first is that we were recently named the most dangerous high school of our size in the country. Yes, in the whole country.
Huh? Oh, about twelve hundred students. But that's several fewer than we started the year with.
Yeah, I'm totally serious. We've lost seven so far, I think. And that's not including the teachers. Broke the state record for teen deaths in one school, not caused by a natural disaster. We're kinda infamous.
Nope, no disease. No gang violence. No car crashes either. Different things. Weird things. Well, really, most of them just kinda dropped dead, out of the blue. My mom thinks God got tired of "suffering fools," but she would never say that to anyone else. Other than me. Wouldn't be polite.
Okay. Moving on. You've seen the attendance office. This is the vice principal's office. If you get busted for something, this is where your parents will pick you up. Or the cops. The VP has them on speed dial. 911's not fast enough for him anymore.
That's the nurse's office over there. She stays busy. In fact, I heard they increased her budget by thirty percent this year. Since January.
On your left is the math hall, and on your right are the science labs. We lost a math teacher a few weeks ago, in that classroom right there. On the left. He just dropped dead at his desk. Custodian found him the next morning. They didn't even cancel classes that time, cause we'd run out of unused snow days.
His replacement died too. That was creepy. You probably read about it in the paper, right? It involved a female student and a sharp, pointy object, but that's all I'm going to say about that…
Upstairs you'll find English, foreign languages, and all of the government, history, and social studies—
What? On the ceiling…? Oh, yeah, that's just soot. We had a little fire in one of the chem labs earlier this semester. Someone torched a science fair project. Yeah, on purpose. They haven't gotten around to replacing all the ceiling tiles yet.
If you take a left at the end of the hall, you'll be in the electives wing. Art, band, orchestra, theater, plus all the vo-tech stuff, at the very end. And journalism. Nothing weird ever happens down there. My mom thinks there's something out there protecting students that "stay involved." Like there's some patron saint of the arts standing between us and…well, death.
The jocks didn't get a patron saint.
Through those double doors, that's the gym. A senior girl died in there in the middle of a memorial service a few months ago. It was really bad timing.
Also, this year's Snow Queen had a total mental breakdown in the gym girls' room, when her best friend cut her hair off at the scalp. We've got the only half-bald beauty queen in the county. She tried to talk the rest of the queen's court into shearing themselves in solidarity, but they kind of…laughed in her face.
Through here is the cafeteria. Upper classmen eat out in the quad when it's not pouring. A girl died out there too, back in September. Just fell out on the grass. It was weird. She was the first one to go.
Huh? No, I didn't know her. I mean, I knew who she was, but we weren't friends or anything.
Past the quad and to the right is the parking lot. You can't park there until the office issues you a tag. And assigns you a spot. You'll be at the back, since it's the end of the year and all the good spots are taken.
Oh, wait, I forgot. A space near the front just opened up—our third baseman died in his car a couple of weeks ago. He was a senior, so he had a good spot. No, I don't know what happened to him. Lots of people here die for no reason. They just…die. But my point is that if they haven't given his spot away yet, you might get it.
What? Yeah, I guess it's a little creepy to inherit a dead guy's parking spot. But if you're scared to walk in the footsteps of a dead guy, you probably also want to avoid the dance team. And the football team. And the baseball team.
Huh. I never really thought about it, but there's kind of a high mortality rate for athletics at Eastlake. Maybe you should think about working for the newspaper. Journalists tend to live longer around here. Can you write? Or take pictures?
Oh, wait, what we really need is someone to work on a couple of memorial page layouts. ASAP. We've already had to stop the presses on the yearbook to get them included. I could hook you up on that, if you're not creeped out by looking at pictures of dead people. Before they died, of course.
Interested? No?
Okay then. That's pretty much everything. But let me just leave you with a little bit of advice, survivor to new kid: Keep your head down. Other than that, there's only one thing you can do to tip the odds in your favor at Eastlake, and for once, my mom and I agree. Ready?
Pray.
---------------------------------
Here's the scoop on BEFORE I WAKE:
I died on a Thursday—killed by a monster intent on stealing my soul.

The good news? He didn't get it.

The bad news? Turns out not even death will get you out of high school….

Covering up her own murder was one thing, but faking life is much harder than Kaylee Cavanaugh expected. After weeks spent "recovering," she's back in school, fighting to stay visible to the human world, struggling to fit in with her friends and planning time alone with her new reaper boyfriend.

But to earn her keep in the human world, Kaylee must reclaim stolen souls, and when her first assignment brings her face-to-face with an old foe, she knows the game has changed. Her immortal status won't keep her safe. And this time Kaylee isn't just gambling with her own life….

Purchase: Amazon | Book Depository
And here are the rest of the books in the series including the novellas My Soul to Lose, Reaper, and Never To Sleep: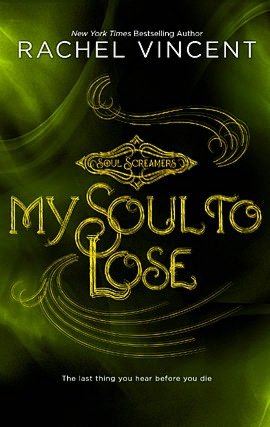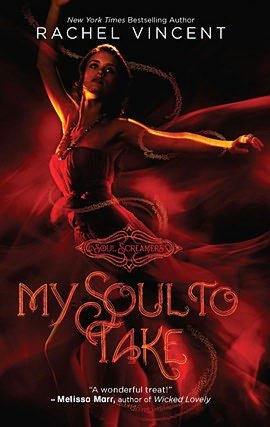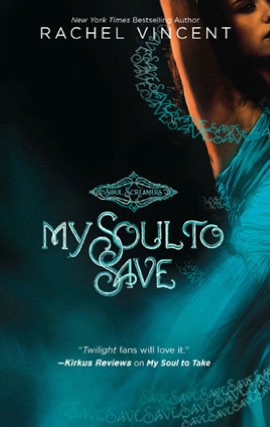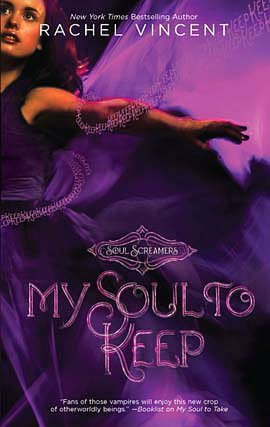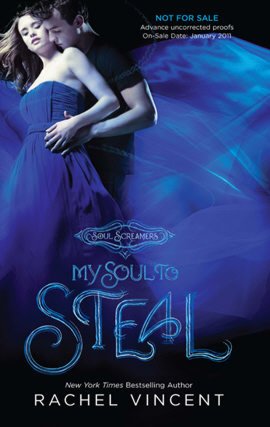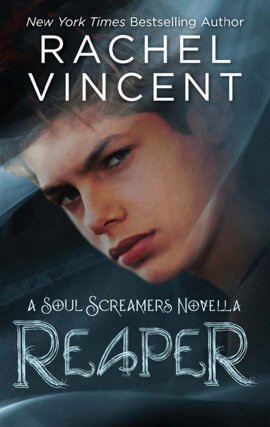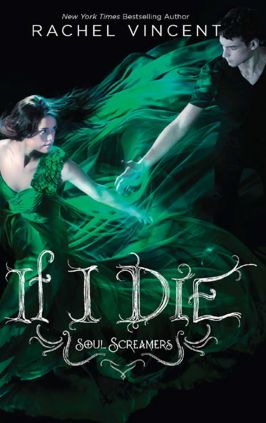 You can get the My Soul to Lose, MY SOUL TO TAKE, and MY SOUL TO SAVE in SOUL SCREAMERS: VOLUME ONE.
SOUL SCREAMERS: VOLUME TWO will be out later this year and it will have MY SOUL TO KEEP, MY SOUL TO STEAL, and Reaper.

---------------------------------
Here's the full tour schedule:
Monday, June 11th - Fiktshun
Wednesday, June 13th - Harlequin Paranormal Blog
Friday, June 15th - All Things Urban Fantasy
Monday, June 18th - I'm Just Sitting Here and Read
Tuesday, June 19th - Book Soulmates
Wednesday, June 20th - Late Bloomer Online
Friday, June 22nd - Mimi Valentine
Monday, June 25th - Tynga's Reviews
Wednesday, June 27th - The Page Turners
Friday, June 29th- A Cupcake and A Latte

You can sees get more info by visiting the Kismet Book Touring page.
---------------------------------
Kismet Book Touring is graciously offering two giveaways. The first is just for readers of Tynga's Reviews: one (1) copy of BEFORE I WAKE. There's also a tour-wide giveaway of one (1) engraved iPod Nano!
To enter the giveaway, fill out the Rafflecopter form below.
US/Canada only
Ends Friday, June 29, 2012
(to coincide with the end of the tour)
a Rafflecopter giveaway