Carrie wished to participate but didn't have time for an interview or a guest post and chose to offer one of you a copy of Kitty Steals the Show!
Kitty has been tapped as the keynote speaker for the First International Conference on Paranatural Studies, taking place in London. The conference brings together scientists, activists, protestors, and supernatural beings from all over the world—and Kitty, Ben, and Cormac are right in the middle of it.

Master vampires from dozens of cities have also gathered in London for a conference of their own. With the help of the Master of London, Kitty gets more of a glimpse into the Long Game—a power struggle among vampires that has been going on for centuries—than she ever has before. In her search for answers, Kitty has the help of some old allies, and meets some new ones, such as Caleb, the alpha werewolf of the British Isles. The conference has also attracted some old enemies, who've set their sights on her and her friends.
All the world's a stage, and Kitty's just stepped into the spotlight.
Carrie is offering one (1) lucky winner a copy of Kitty Steals the Show!
To enter the giveaway, fill out the Rafflecopter form below.
Open to US & Canada
Ends Wednesday, September 5th, 2012
(like all of our Paranormal Summer Camp giveaways)
a Rafflecopter giveaway
----------------------------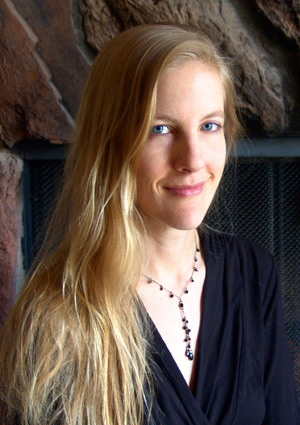 Vaughn was born into a military family and has lived all over the U.S. She received a BA from Occidental College, after which she went on to work too many jobs to count until she went back to school to receive her MA from University of Colorado at Boulder. She currently lives in Boulder, CO.